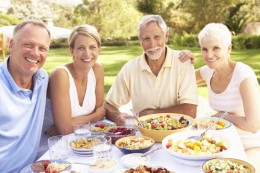 Many people want to eat healthily, but few actually do. If you are looking to finally act on your desire to eat better, you have come to the right place. It does not need to be hard to eat better. There is no need to completely transform your diet, and the piece that follows offers some great ways to make quick, easy changes that work. Add Quinoa to your daily diet in order to get enough protein without eating too…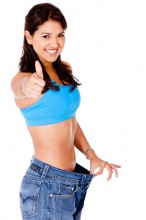 Many dieters believe that weight loss is as simple as eating less and exercising more. For some, that may hold true; however, for countless others, this minimal approach to weight loss is ineffective. Research is beginning to show that weight loss is a combination of many factors and many factors affect the success or failure of weight loss. Some of these factors are the amount of sleep you get, how much stress you have, and your mindset to succeed. Weight…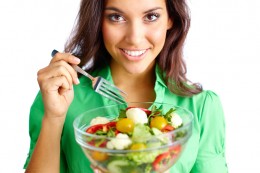 Learning to adapt your daily diet to include a variety of healthy and nutritious foods can make an enormous difference in your quality of life. Luckily, there is a lot of advice, commonly given by medical professionals, that can be of great help. If you wish to have great nutrition, eat foods that are the closest to how they were naturally. Eating fresh foods that are not processed will reduce the quantity of fats and chemicals you eat. Ensure you're…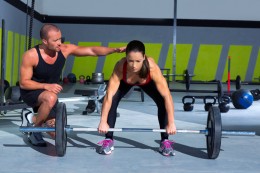 There are many components to learn when implementing a weight loss regimen. Weight loss resistance is one of the more frustrating ones. With a barrage of information coming at you every day, it is difficult at best to sometimes try to find the system that works for you. Sometimes when you do find that system, it is met with frustration and disappointment because you were not even aware that such a thing as weight loss resistance exists. What is Weight…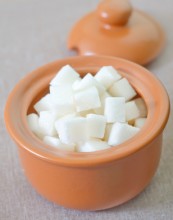 Sugar substitutes have been around for many years; however, if you stop and ask most individuals, they do not know why they use them or what their benefits are. Most individuals just grab those colorful little packets and add them to their coffee, tea, cereals without even so much as a second thought. Those sugar substitutes have become as routine as brushing their teeth. There has been a lot of discussion in the media over those little packets and the…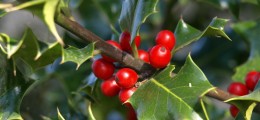 It's that time of year again and for most of us that will mean rounds of parties, get-togethers and holiday dinners. While the holidays are a great time to get-together with family and friends, they can be a real threat to our diets. This year instead of giving up holiday get-togethers all together or giving in to the decadent fare spread out before you and regretting it later learn how to successfully manage the holidays with some creative table strategies.…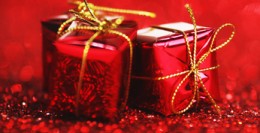 When most people think about the holidays, they associate them with joy, cheer, and togetherness.  However, for some people, the holidays may be draining and even depressing.  This is even harder when everything around you is focused on happiness.  The good news is, you don't have to just accept the holiday blues.  Here are some great ways to overcome them and bring back your holiday cheer. If your family is far away or no longer with you, loneliness can be…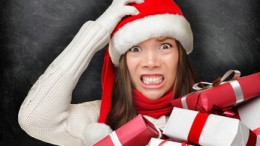 While many people love the holidays, that joy and cheer can quickly turn into stress and dread from all the holiday shopping, traffic jams, tree cutting, and the million other things you have to do this time of year. If you don't beat the stress, you'll get worn down, and it can increase your chances of holiday depression and weight gain. You can reduce your stress before the holidays even start by making a to-do list. Write down everything you…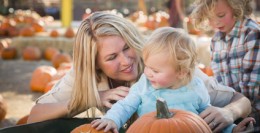 Many of us think of the holidays as a happy time:  a time to grow closer to family and friends, enjoy good food, and relax.  But for many of us, that ideal happy holiday season turns into stress, anxiety, and even depression. We often get so wrapped up in decorating, cooking, shopping, and making all the relatives and friends happy that we forget to focus on what we need.  Here are some great ways to take a break and relieve…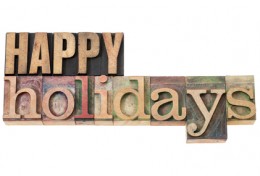 While many people love the holidays, that joy and cheer can quickly turn into stress and dread from all the holiday shopping, traffic jams, tree cutting, and the million other things you have to do this time of year.  If you don't beat the stress, you'll get worn down, and it can increase your chances of holiday depression and weight gain. You can reduce your stress before the holidays even start by making a to-do list.  Write down everything you…
Results Comparison Chart

See for yourself! The following is a representation of the Top 3 Weigh Loss Programs compared to Burn Fat Orlando's Ultimate Fat Loss System.

The Top 3 Weight Loss Programs
Burn Fat Orlando
Fat Burning
Time Period to Lose 30 Pounds
20-30 Weeks
40 Days
Targets Abnormal Fat


(Belly Fat, Hips, Thighs, "Spare Tire")

Resets Weight Set Point
Eliminates Hunger & Cravings
Addresses All 5 Essentials of Fat Loss
Utilizes Burn Fat Technology
Doctor Approved
Cost Per Pound Lost
Higher!
Lower!